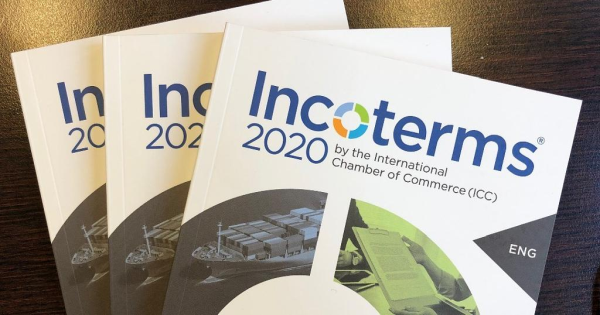 The newest edition of the renowned trade terms for the delivery of goods
The Incoterms rules were first introduced in 1936 by ICC (International Chamber of Commerce) to establish commonly accepted definitions and rules related to the delivery of goods between trading partners worldwide.
As ICC celebrates its Centenary in 2019, a new version is launched, including more detailed explanatory notes with enhanced graphics to illustrate the responsibilities of importers and exporters for each Incoterms rule.
Incoterms 2020 is available in 29 languages, in both print and digital formats. There is also a mobile application, where the 11 Incoterms rules are briefly described, and where it is possible to understand which term to use depending on the mode of transport: air, rail, road, sea or a combination thereof.
For more information, check the ICC webpage or talk to us.