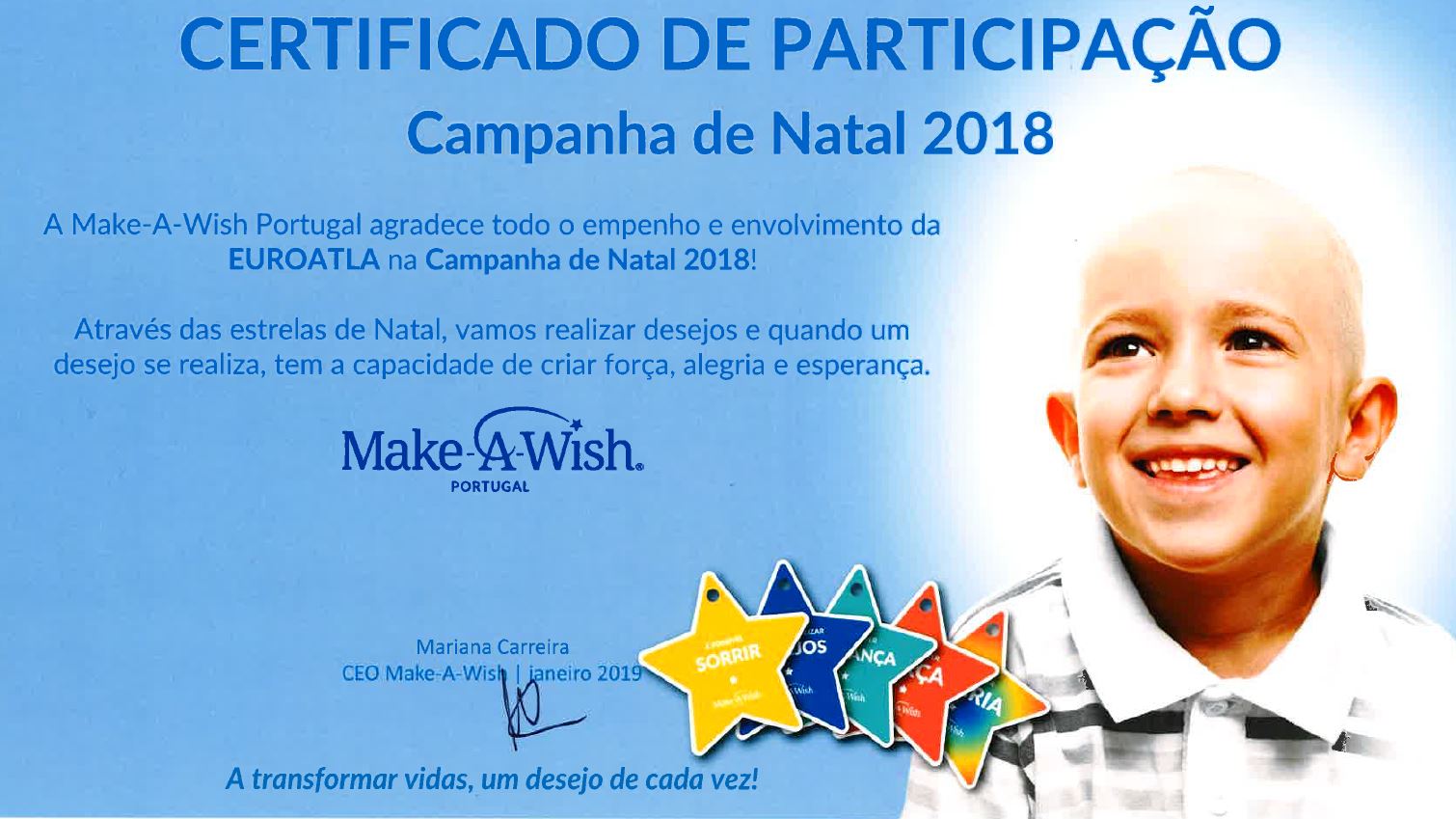 Euroatla has contributed to the Christmas campaign of Make-a-Wish
The mission of Make-a-Wish is to make children's wishes come true. These children and young girls and boys, between 3 and 18 years old, have grave, progressive or degenerative deseases. Making their dreams come true gives them moments of strenght, joy and hope.
Euroatla has joined Make-a-Wish Christmas campaign, helping to make 4 children's wishes come true.
For more information visit Make-a-Wish website.