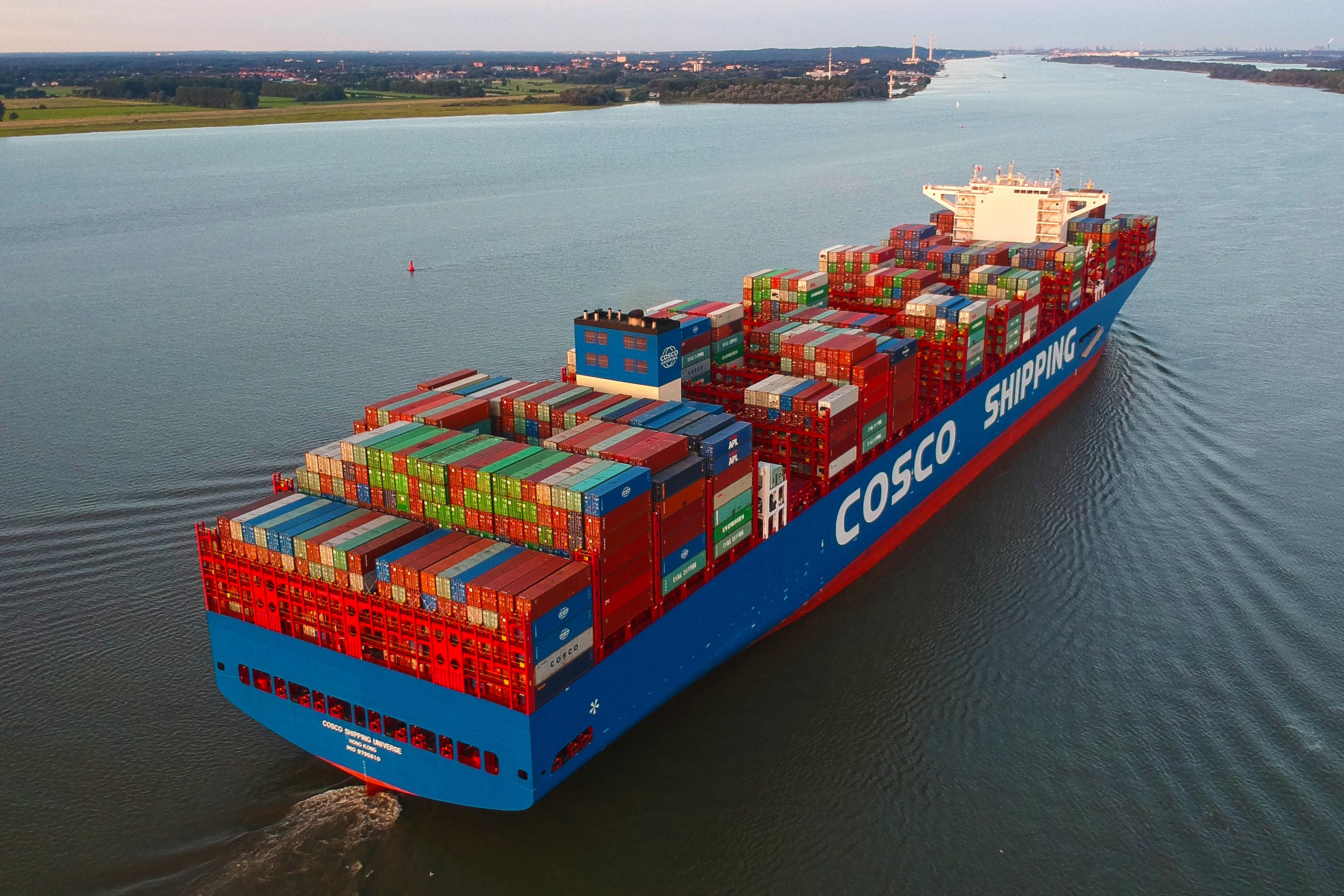 The Ocean Alliance, the largest of the three east-west trade vessel sharing agreements, has published its network revamp, to be launched in April
Alliance members CMA CGM, COSCO, Evergreen and COSCO-owned OOCL announced their Day 3 Product, to be launched in April, deploying 330 container vessels with an estimated carrying capacity of 3.8m teu across 38 service lanes.
Rodolphe Saade, chairman and chief executive of CMA CGM, said: "This new agreement with our Asian partners will enable us to propose to our customers an unrivalled and competitive service offering."
Andy Tung, co-chief executive of OOCL, added: "In today's tough industry environment and volatility in the global marketplace, it is important that we are able to maintain our operational agility and move quickly to adapt to any changes in the global supply chain.
"The refinements we have made proves our commitment to not only meeting the evolving needs of the market, but also ensuring customers are well served with the best selection and most competitive suite of products."
The Ocean Alliance is the final east-west VSA grouping to announce a revamp of its network. The 2M and THE alliances published service amendments and upgrades late last year.
2M partners Maersk Line and MSC concentrated on slowing down the fleet and cutting port calls to add buffer time and improve schedule integrity, deploying a further six ULCVs into their six Asia-North Europe and four Asia-Mediterranean loops to pick up the slack.
The smaller THE Alliance, comprising Hapag-Lloyd, ONE and Yang Ming, decided to rationalise its east-west offering with a new pendulum service combining its FE1 Asia-North Europe loop with the transpacific PS1 and PS2 Asia-US west coast strings.
However, with COSCO expected to receive around a dozen 19,200-21,200 teu newbuild ULCVs in the first half of this year, the Ocean Alliance has opted to add a seventh loop to its Asia-North Europe offering, with a port rotation of Shanghai-Ningbo-Kaohsiung-Shekou-Colombo-Antwerp-Hamburg-Rotterdam-Port Kelang-Shanghai.
Source: The Loadstar